NLSWTP Online Forum: Current Challenges In Social Work Practice
0
280
Introduction
This interactive session will be hosted by Dr. Lucille Allian, Director of Social Work Programme, Middlesex University and Dr. Helen Hingley-Jones, Director of Programmes for MA/PGDip and BA Social Work programmes.
ABOUT THE SPEAKERs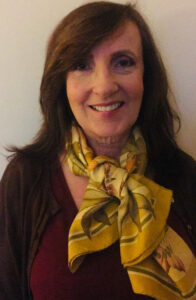 Dr. Lucille Allain has much experience in local authority social work as a senior manager and social worker in child and family social work and continues to stay in touch with practice as a Fostering and Permanency Panel Vice Chair in the tri-borough. Dr. Allain developed and co-leads the MA/MBA Leadership and Management Programme (social work) funded by the NLSWTP and has experience of coaching and supporting social work colleagues with extensive experience of change management and working across disciplines. 
Her research interests are in relation to: looked after children, care leavers, fostering and special guardianship plus family support and safeguarding.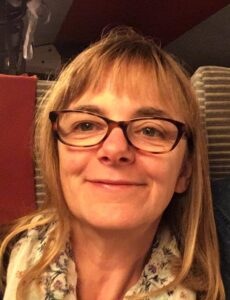 Dr. Helen Hingley-Jones' practice background is in child and family social work, specialising in work with disabled children and their families. She has worked and studied at the Tavistock Centre and has taught on a wide range of social work and other disciplinary trainings, including co-leading a module on Organisational Systems and Systemic Leadership on the MA/MBA Leadership and Management Programme (social work) funded by the NLSWTP.
Her research interests include special guardianship, childhood disability, qualitative methodologies, including observation and relationship-based social work practice. 
AIMS OF THE SESSION 
Delegates will learn how to:
To give attendees the opportunity to express their thoughts

and feelings in a safe space.

Increase practitioners' awareness and understanding on current issues.

Attendees will have an opportunity to network and have thought provoking conversations with colleagues across The Partnership
HOW TO REGISTER:
YOU NEED TO REGISTER YOUR INTEREST VIA THE 'TICKETS' SECTION BELOW.
Click on '+' to add one ticket to your cart
Click on 'Add to cart' button
Insert your details
Proceed to Checkout
WHAT HAPPENS NEXT?
Due to the limited spaces available, if this event is oversubscribed, places will be shared between Partner organisations. We ask that participants who sign up to this event to save the date in their diary however, seven days before the event a final confirmation email (to include joining instructions) will be sent to participants who have been guaranteed a place to attend the session.
*This session is open to social workers and staff working in social care across the Teaching Partnership (Barnet, Camden, Enfield, Hackney, Haringey, Islington Councils and Norwood).
Tickets are not available as this event has passed.