Looking at Leadership through a Systemic Lens
0
487
INTRODUCTION
This short session is a fast-paced journey through systemic ideas about leadership. In this hour, participants are offered the opportunity to deconstruct leadership and explore how systemic thinking can help us to make sense of the cultural, social and political contexts that influence our ability to 'act' into leadership roles.
LEARNING OUTCOMES:
Participants in this session will be able to: 
Learn about key ideas from systemic thinking and their helpfulness to making sense of leadership 

Understand some useful systemic tools that can be built into everyday leadership practice
ABOUT THE SPEAKER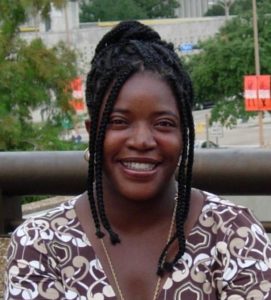 Ngozi Anuforo has worked in senior management and leadership roles in the public and community sector for over 20 years and has extensive experience of developing, managing and leading services, as well as leading change across multi-agency and multi-disciplinary contexts. Ngozi is passionate about personal and professional development and brings a wealth of knowledge and skills in people management and leadership development. She has been involved in the teaching and training of others for a number of years and is currently a visiting lecturer at the Tavistock and Portman NHS Trust. Ngozi is an experienced Executive/Leadership coach and mentor and is also a qualified Family and Systemic Psychotherapist.
Please click on the button below to register:
*This session is open to social workers and staff working in social care across the Teaching Partnership (Barnet, Camden, Enfield, Hackney, Haringey, Islington Councils and Norwood).
**This session is aimed at new, middle and senior management levels.