Harnessing the Hope Within Young People: Youth Mental Health Day 2021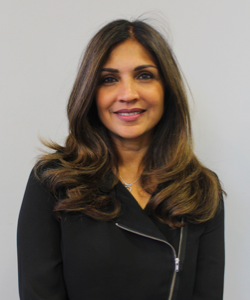 It is no secret that mental health concerns for young people have multiplied in recent times. Even before the COVID-19 crisis, NHS digital statistics showed that 1 in 6 young people aged between 5-16 years had a diagnosable mental disorder. As we emerge from the pandemic, this number appears to have increased. A stem4 survey of young people earlier this year showed that 3 in 5 say they are experiencing mental health difficulties such as anxiety, low mood, with negative and self-harm behaviors.

The survey of over 1,000, 13-21 year-olds, run by youth mental health charity stem4, explored what young people aspire to in the future. 70% say they aspire to "just being healthy and happy", 56% would welcome the opportunity of "having a stable job" and 21% expressed that doing something outside of their comfort zone, such as running a Marathon or public speaking. Sadly, more than half of the young people surveyed, say they lack the confidence and motivation to achieve their own goals, together with a fear of failure getting in their way. This does not mean though, that young people are without hope.

Whilst 27% say they feel anxious, fearful or worried about the future and 13% felt overwhelmed, a much larger proportion of 41% described themselves as "optimistic" or "hopeful". So, although the past year has been an extremely difficult time for all of us, no one more so than for young people, they still hold a cautious optimism about the future.

After the impact of disruptions such as; the cancellation of exams, homeschooling, isolation, and the loss of work, it is important that we give young people the chance to express how they have truly felt over the last year. We must also work to harness their optimism and help young people excel into the future they are hopeful about, providing them with confidence-building tools to achieve the goals they wish for.

There is a light at the end of this dark tunnel and it is society's collective responsibility to guide young people towards it.

– Dr Nihara Krause
Youth Mental Health Day is an annual campaign day that encourages understanding and discussion of mental health in young people, enabling them to live happy and healthy lives all year round. Each year, the day aims to get young people and those who support them, talking about how to improve mental health; going beyond the idea of 'awareness' and 'breaking the stigma' surrounding mental health, into tackling the heart of the issue.

With a view to harness the inner hopes of young people through bolstering their confidence, Youth Mental Health Day's theme for 2021 is #StrideForward – inviting young people across the country to reflect on how the last year has impacted their lives and share a personalised goal on how they can #StrideForward and move towards positive mental health.

With young people's collective voice loud and clear, Youth Mental Health Day will urge adults across the UK to listen and commit to help rebuild young people's mental health together, allowing us all to #StrideForward.

Join the conversation with #YMHD #StrideForward

– @stem4org
In celebration of the day, here are some top tips for building self-assurance and confidence in young people:
Take steps to look after yourself. Start with your physical health and make sure you sleep well, eat well and regularly, and exercise at least three times a week. Good physical health is the first step to helping with good brain health, as it will help you to think positively, manage your emotions and boost confidence.
Remind yourself of your strengths and successes rather than dwelling on negatives and failures.
Stop comparing! As the saying goes 'compare and despair'. Try to notice when you are comparing yourself to someone else, and do your best to step away from the competition. You are your own person.
Practice self-compassion. This means being kind to yourself. Catch the judge or critic in yourself, and try to change your negative self thoughts into something more supportive.
Face your fears. Build on what you want to achieve one step at a time – taking the easiest step first, and working yourself up to the hardest. Acknowledge each success as you go.
Practice adding 'as yet' to the end of 'I can't' thoughts. So rather than saying 'I can't do it' say 'I can't do it as yet.'
Boost your confidence before doing something scary, for example, when playing in a sports match, prepare yourself by having a positive self-boosting phrase.
When doing something new and scary, focus on how confident and positive you will feel at the end and what your achievement will feel like.
Always give things a try. Doing something out of your comfort zone, and realising you can, is one of the best and quickest ways to boost confidence
Repetition helps boost confidence because it generates mastery. So, repeat and practice.

Expert blog by Dr Nihara Krause, Consultant Clinical Psychologist, Founder/CEO stem4.
*References: stem4 Survey of 1032 young people (between the ages of 13 and 25) carried out between 26th and 29th May 2021 in the UK.