Current Challenges in Social Work Practice: Work Life Balance and Wellbeing
0
356
SESSION SUMMARY:
In this current climate, one of the real challenges in social work practice is meeting the needs of those we work with, dependents we care for at home and our own wellbeing. Research shows that social worker burnout is a real problem that not only affects practitioners, but also the quality of work that social work staff is able to offer. 
The last few years have perhaps amplified how important wellbeing is to everyone in society, not only for people who need care and support but  for those who provide it. 
This webinar session aims to support social workers and students through using theories and research that can be applied to those they work with and themselves.
AIMS OF THE SESSIONs:
To support participants in finding a balance between meeting the needs of others and their own wellbeing;

Encourage and enable participants to practice and communicate compassionately with others and with themselves;

Support participants in applying practical theories in real-life situations;
ABOUT THE FACILITATOR:
Robyn Kemp, Children's Social Care Consultant and Trainer,  has over 30 years experience in the public and voluntary sectors, specialising in developing services that support families, and children in and on the edge of care. In addition to her previous leadership and management roles, Robyn has worked as a social work and social pedagogy academic and has written a number of articles over the past 12 years. Robyn is firmly committed to supporting and developing relationships and empowerment-based approaches in policy, education and practice. In her spare time, Robyn chairs the Social Pedagogy Professional Association.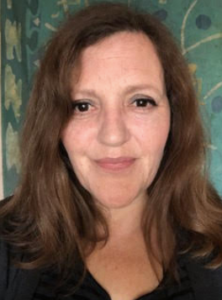 HOW TO REGISTER:
YOU NEED TO REGISTER YOUR INTEREST VIA THE 'TICKETS' SECTION BELOW.
Click on '+' to add one ticket to your cart
Click on 'Add to cart' button
Insert your details
Proceed to Checkout
WHAT HAPPENS NEXT?
Due to the limited spaces available, if this event is oversubscribed, places will be shared between Partner organisations. We ask that participants who sign up to this event to save the date in their diary however, seven days before the event a final confirmation email (to include joining instructions) will be sent to participants who have been guaranteed a place to attend the session.
*This session is open to social workers and staff working in social care across the Teaching Partnership (Barnet, Camden, Enfield, Hackney, Haringey, Islington Councils and Norwood).
Tickets are not available as this event has passed.